Skip to Content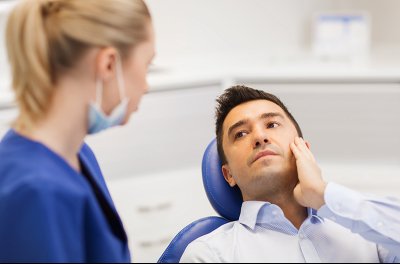 Emergency Dentistry in St. Louis and St. Charles
Attending To Your Immediate Dental Needs
At Hawthorn Dental, we know that you cannot always predict when you might have a need for emergency dental services. If you have suffered tooth damage or pain due to trauma, it is important that you do not wait. At Hawthorn Dental, our emergency dentists are prepared to help you after normal business hours and we strive to attend to your needs as soon as possible.
A few examples of dental emergencies we attend to include:
Broken tooth
Exposed tooth
Throbbing pain
Severe swelling
Excessive bleeding
If you are unsure whether or not you are suffering from a dental emergency, it is better to be safe than sorry. By reaching out to one of our St. Charles and South St. Louis County dentists, we can let you know whether or not you should come in. Contact us now, anytime, even after hours in St. Louis at 314-487-0200 or in St. Charles at 636-928-8400.